Meet Your Community Futures Big Country Team
Our team of dedicated small business specialists really care about your goals and would love to hear about your plans. Meet our team of business analysts, proudly located in Drumheller. They're here and ready to help you.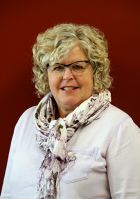 Alison Roppel
Executive Director
(403) 823-7703
a.roppel@cfbigcountry.ca
Originally born and raised on a farm near Rockyford, AB, Alison attended the University of Alberta and earned a BA (English).
She then lived in Edmonton for 15 years, working at Muttart Industries, Deloitte, Edmonton Concert Hall Foundation, and Edmonton Social Planning Council.
She moved back to the Rockyford area with her husband, taking time away from her career to raise her daughters and volunteer in the community.
Returning to paid employment, Alison joined Community Futures Big Country as Administrative Coordinator In October 2014, before getting a promotion in 2019 as Manager of Operations and Community Development.
With her new role, Alison works hard to increase the community profile of Community Futures in the local area. She reports directly to our volunteer Board of Directors and is responsible for the administration and management of the staff, office, and loan portfolio.
With her two daughters now living and working nearby, Alison and her husband are now empty nesters with an old Cairn Terrier, a young Labradoodle and a horde of cats to keep them busy at home. They enjoy road trips in their Mini Cooper, as well as travelling further afield to explore Canada.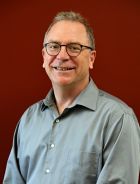 Michael Love
Business Analyst
403-823-7703
m.love@cfbigcountry.ca
Michael has spent his entire working life in and around small businesses, as an employee, an entrepreneur, and now as an advisor. He believes in the tremendous potential and talent in small communities.
With plenty of experience in marketing and promotion, along with bookkeeping and small business management, Michael is happiest when he's helping people get where they're going.
He's currently completing a program in Community Economic Development through SAIT.
Let's see what we can do for your business
Give us a call, send us an email, or drop in for a chat.